home purchase
The 8,709-square-foot mansion dates back to 1883, and its woodwork doesn't disappoint.
Practice 7-10 divisions.
The Gilded Age is in full swing at 495 George Hill Road, Lancaster, where the 'John E. Thayer House' is on the market for $1,250,000. Ready to be restored to its full glory, the Tudor Revival Mansion also has an underground bowling alley.
Built in 1883, the 8,709-square-foot granite and brownstone mansion sits on 6.16 rolling acres that include perfectly landscaped landscapes and pond views. Crafted from the finest materials, the 15-room home welcomes guests through an intricately carved ground floor that includes a grand staircase and hall with quarter oak floors and intricate board and batten paneling. To do.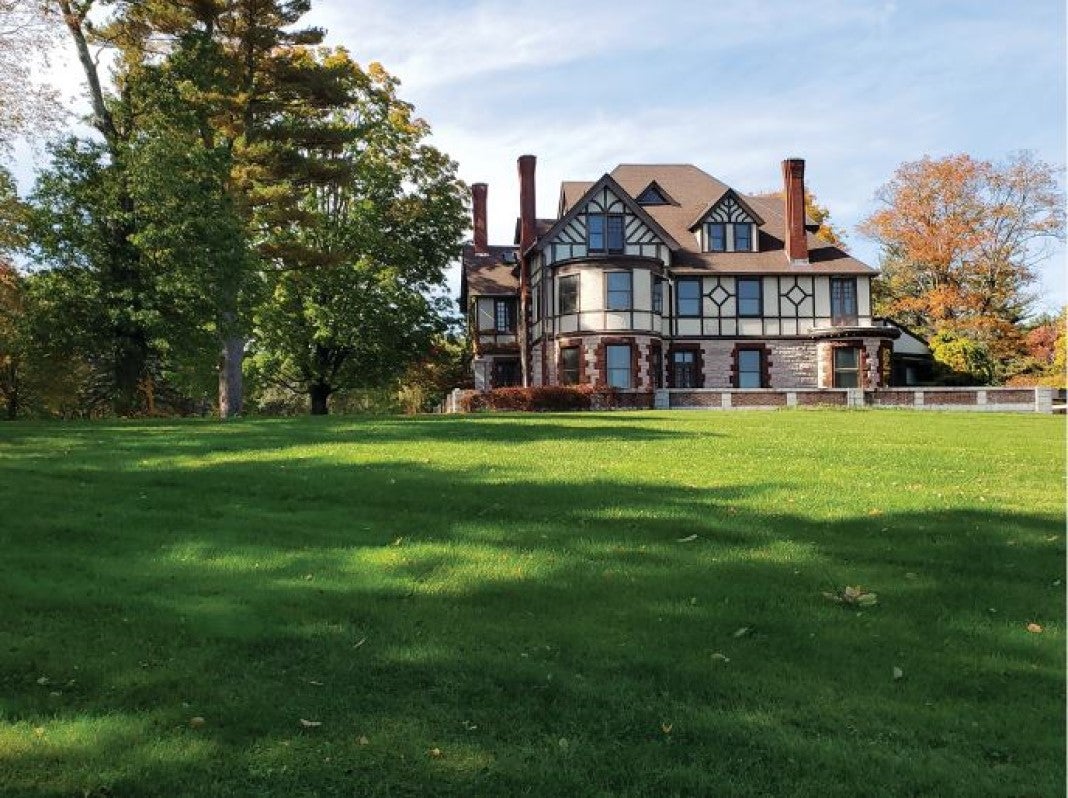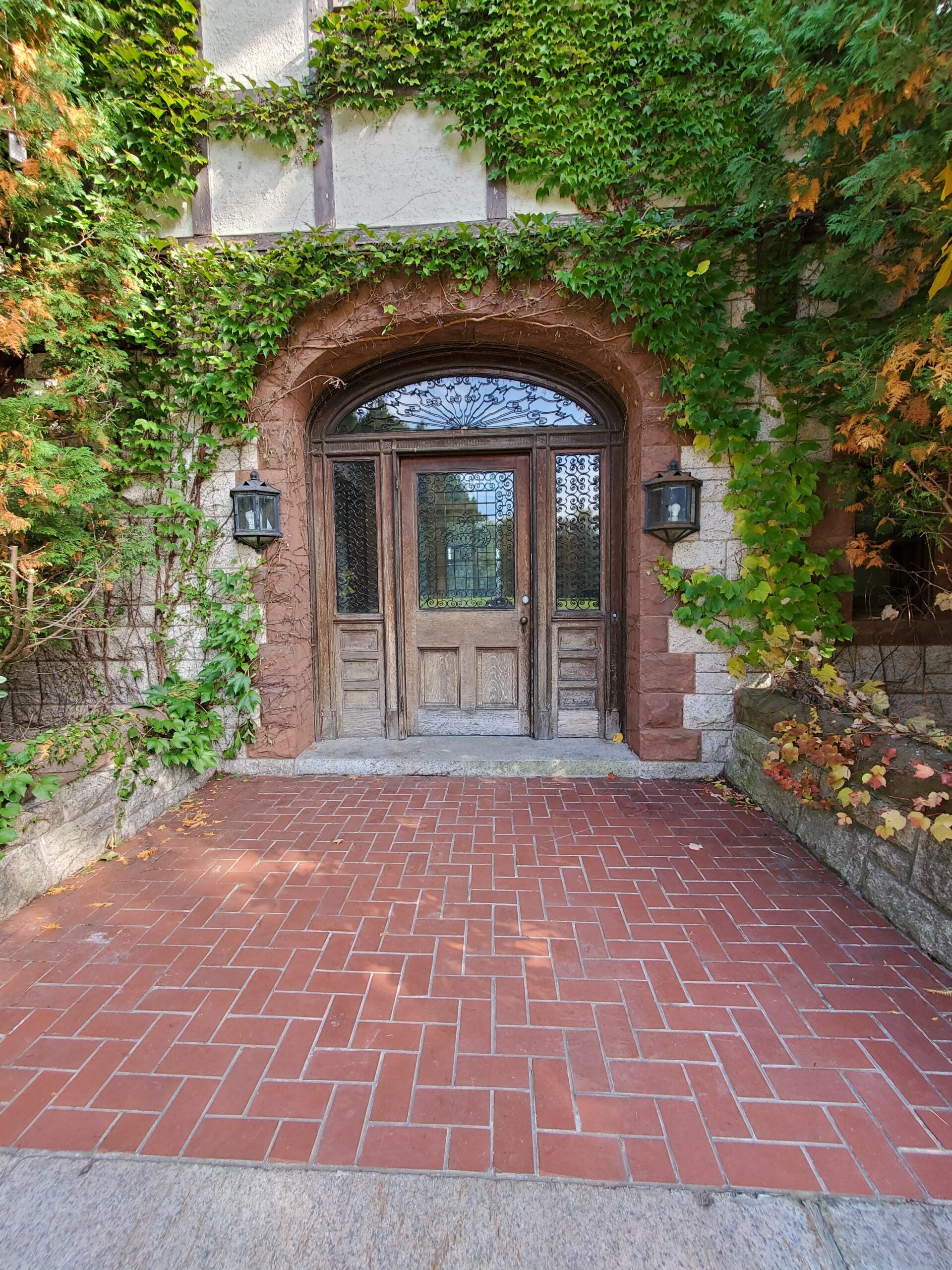 "The library has floor-to-ceiling walnut and lots of beautiful oak," said John Petraglia of Petraglia Real Estate Services, who owns the property.
The ground floor features a living room filled with curved glass windows, walnut paneling, and a fireplace. The dining room, kitchen and study also have important oak features.
The house has a total of 8 bedrooms, 2.5 baths and 8 fireplaces.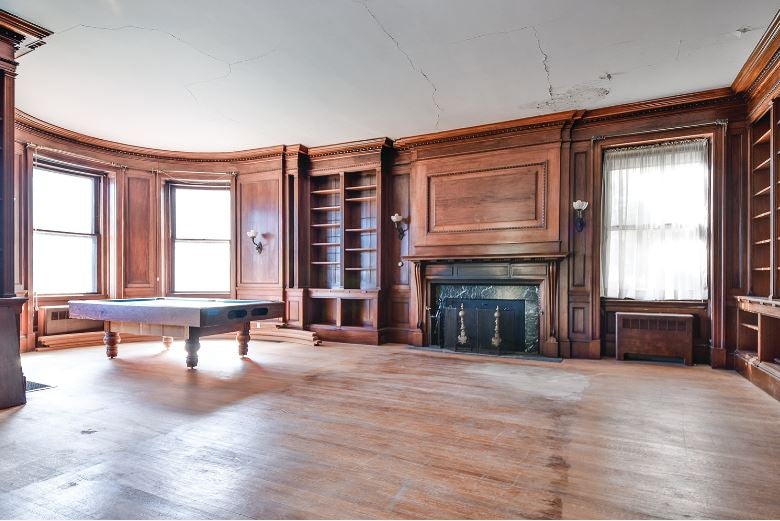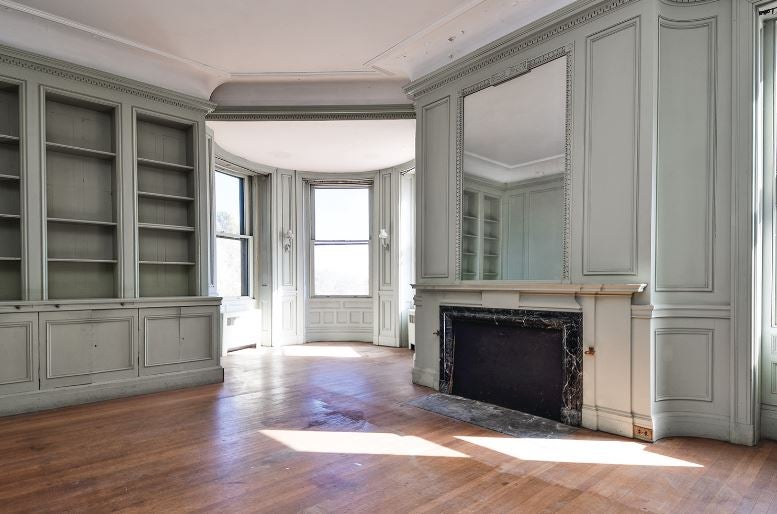 newsletter address
Get the latest news on buying, selling, renting, home design and more.
A second-floor staircase leads to a landing with a carved oak fireplace. This floor has four bedrooms, including a primary bedroom with a tiled fireplace, curved glass windows, and a spacious walk-in closet.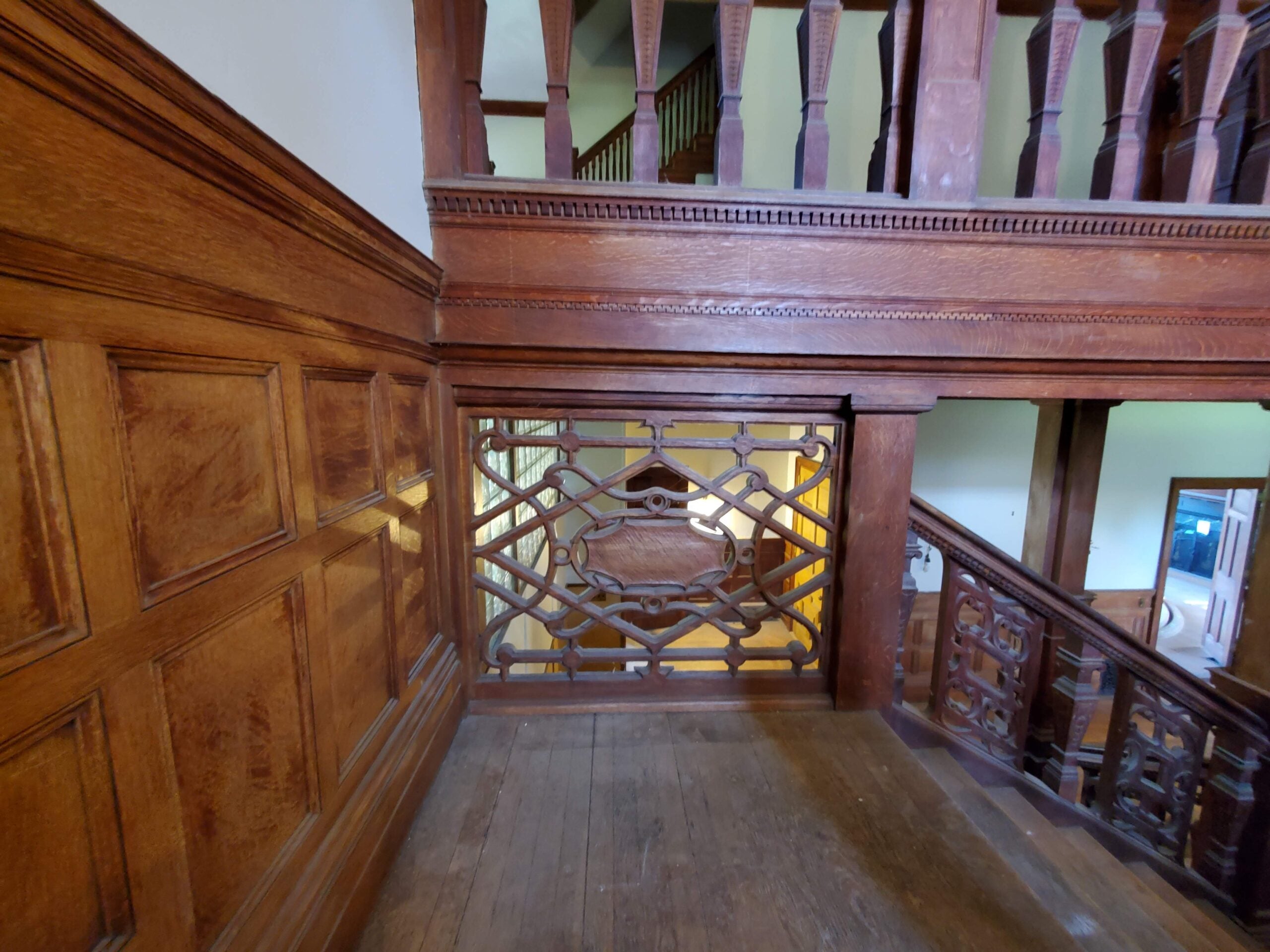 The 3rd floor has 3 bedrooms, a large storage area and an office that serves as another bedroom. The fourth floor is a walk-up attic.
The one-lane bowling alley and fireplace are downstairs.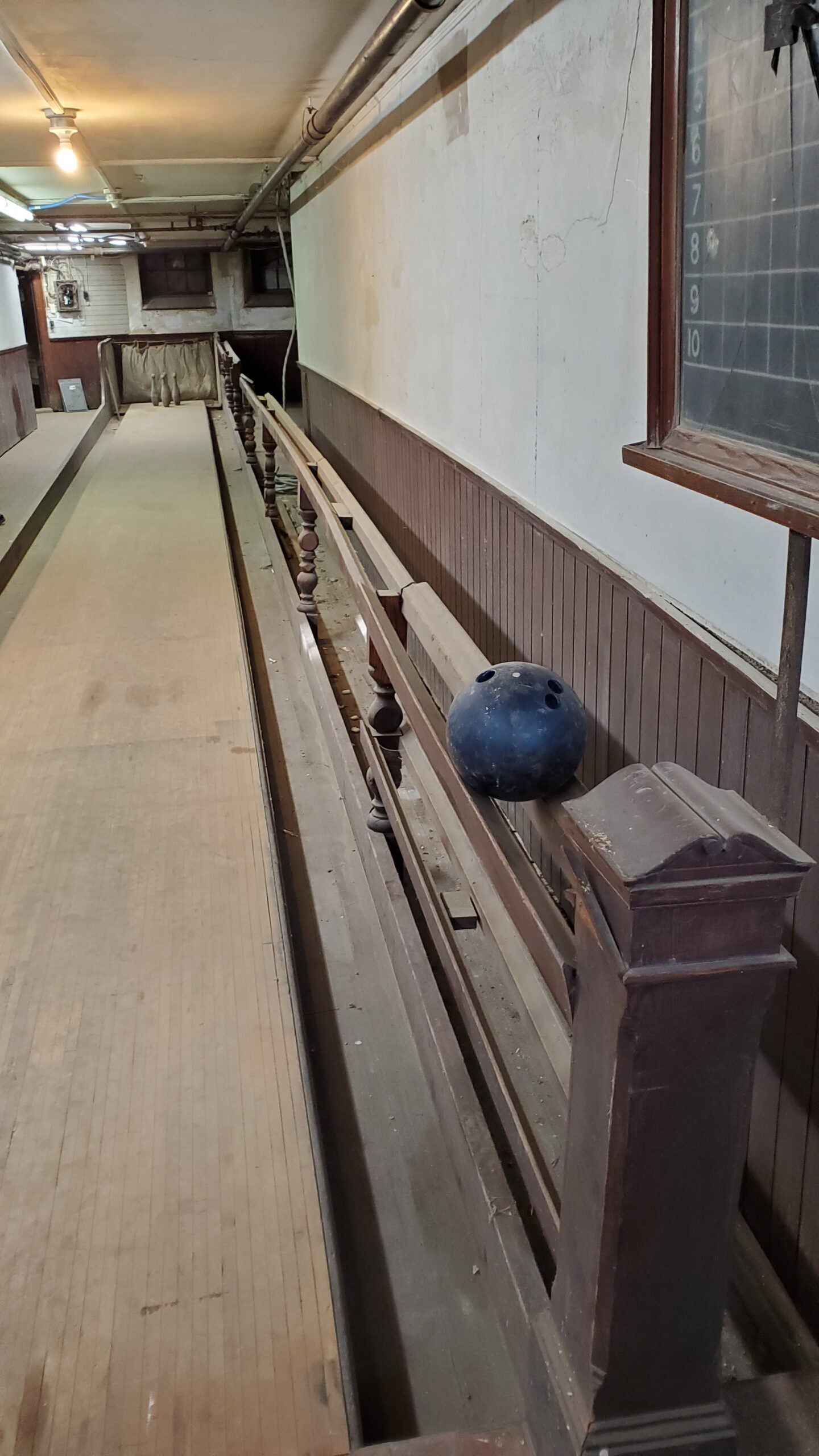 Outside, the property's spaces are just as grand.
"It reminded me a bit of Edith Wharton's Mountain," said Petraglia.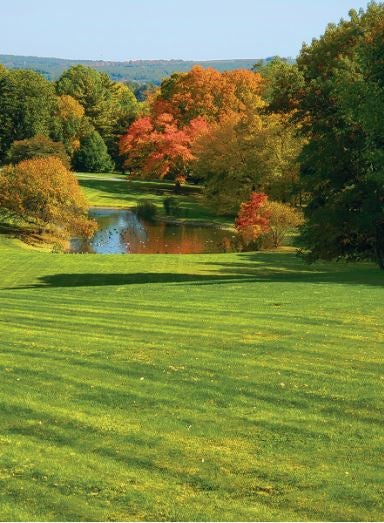 If you're wondering why Thayer's name sounds familiar, he was the son of Nathaniel Thayer Jr., who built Thayer Hall at Harvard University. John became an ornithologist and eventually he donated 28,000 skins and his 15,000 egg and nest collection to Harvard.
The property is being sold with a written covenant prohibiting further division.
const onetrustStorageConsent = JSON.parse(localStorage.getItem( 'consent_one_trust_bdc' ) ); /* Checking to see if the user has consented to the use of cookies. * If they have not, it is deleting the cookie. * This will comment for now, until further notice. */ //if ( onetrustStorageConsent.C0002 === false ) { // document.cookie="_fbp=;expires=Thu, 01 Jan 2010 00:00:00 UTC; path=/; domain=.boston.com"; //} /* Checking if the user has given consent for the cookie C0002. * If the user has given consent, the variable consent will be set to 'grant'. * If the user has not given consent,the variable consent will be set to 'revoke'. * Documentation https://developers.facebook.com/docs/meta-pixel/implementation/gdpr */ if ( ( onetrustStorageConsent !== null ) && (onetrustStorageConsent.C0002 !== true ) ) { consent="revoke"; }
!function(f,b,e,v,n,t,s){if(f.fbq)return;n=f.fbq=function() {n.callMethod? n.callMethod.apply(n,arguments):n.queue.push(arguments)} ;if(!f._fbq)f._fbq=n; n.push=n;n.loaded=!0;n.version='2.0';n.queue=[];t=b.createElement(e);t.async=!0; t.src=v;s=b.getElementsByTagName(e)[0];s.parentNode.insertBefore(t,s)}(window, document,'script','https://connect.facebook.net/en_US/fbevents.js'); fbq('consent', consent); fbq('init', '813236348753005'); fbq('track', "PageView");