One of the biggest additions to Elmwood Village over the years is nearing the finish line. 41 new condos offer residents a striking new home on the doorstep of shopping, dining and the city's museums.
After three years of work, the crew is completing construction of the "core and shell" of the Eleven Eleven Elmwood Project in the next 45 days. His first five owners will be moving into a new condo by Thanksgiving. Several other units are in various stages of signing purchase agreements.
Developer Mark Chason couldn't be happier.
The owner and CEO of Chason Affinity Cos, the developer behind the four-story building in Elmwood, just south of Forest Avenue, said: "It's been a short journey."
Chason projects are also at the high end of the local market, priced from $568,000 to just under $1.5 million. And of the five homes he's purchased so far, three have exceeded $1 million.
Constructed to the green code down to the sidewalk, the building brings a whole new look to the northernmost edge of Elmwood Village, just below SUNY Buffalo State University, the Birchfield Penny Art Center and the new Buffalo Albright. Knox Gundlach Museum.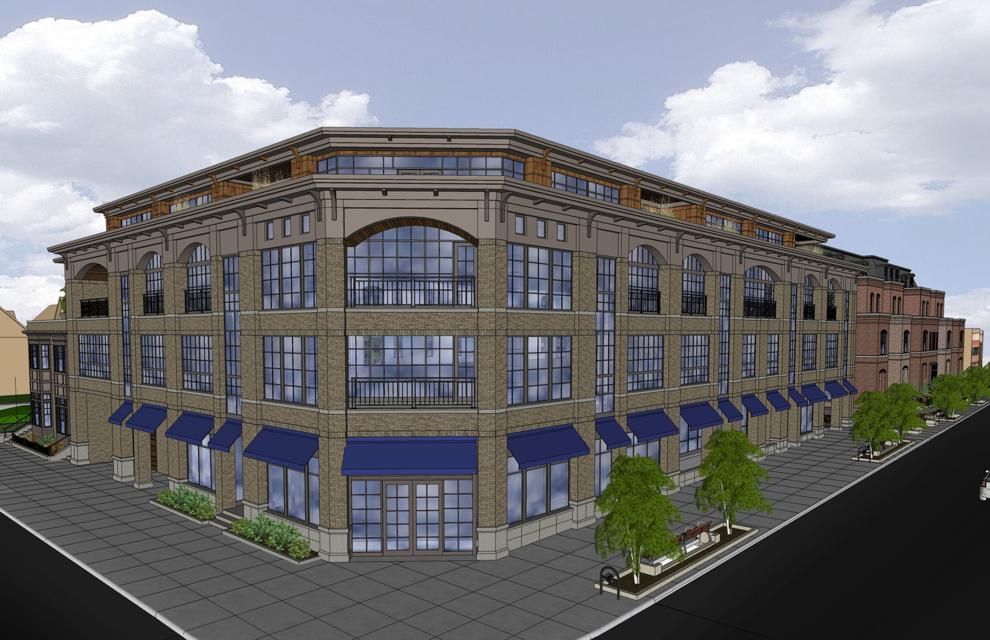 Instead of the several smaller, separate structures that once existed, the new building features two distinct sections. Coarser tumbled bricks, composite panels and modern windows. They are separated by a glass curtain wall connector with a pocket park and a driveway to an underground car park.
Construction by RP Oak Hill Building Co. is expected to be completed by late October or early November, but each unit must be built individually when the sales contract is signed.
The $34 million project is the latest example of growing consumer interest in owning a condo in Buffalo instead of renting an apartment or buying a single-family home.
These buyers want to live in the city and own their own property, but they don't want the hassle of home ownership and lawn maintenance. And after years of thirst for Buffalo condos, the developers have noticed an increase in demand.
Jeff Birtsch, President of Chason Affinity, said: "We hope to reach a point where we can close the first bunch of units."
The building has 34 one and two story interior condos and 7 walk-up townhomes (5 on Elmwood and 2 on Forrest) with front doors facing the street. All are built to suit each owner with either standard options or customized finishes and features. Most rooms have large balconies or terraces, seven rooms have Juliet balconies.
Condos range in size from 1,071 square feet to 2,805 square feet, not including decked balconies or porches. Some of which he stretches nearly 1,000 square feet along the building's facade and even wraps around a corner. Adding these together gives a total area ranging from 1,191 to 3,794.
Meanwhile, Chason Affinity purposely hasn't started selling its first-floor retail space, but officials have some ideas about potential users.
"I wanted to complete more of the building," Chason said. "I think there are some missing retail tenants in Elmwood Village, which I think would be a good addition, but we haven't focused on them yet."