luxury homes
The home has 6 bedrooms, 7 full baths, 3 half baths and a wine cellar.
A 15-room mansion in the Weston Golf Club area, this beautiful home opens onto a lush green forest and curving driveway.
limestone and pebble house 15 Dogwood Road It features 6 bedrooms, 7 full bathrooms, 3 half bathrooms and a $12,950,000 price tag. Built in 2010, his 14,212-square-foot home sits on 2.4 acres. Kathryn Alfas Richlen There is a listing for Coldwell Banker Realty-Weston.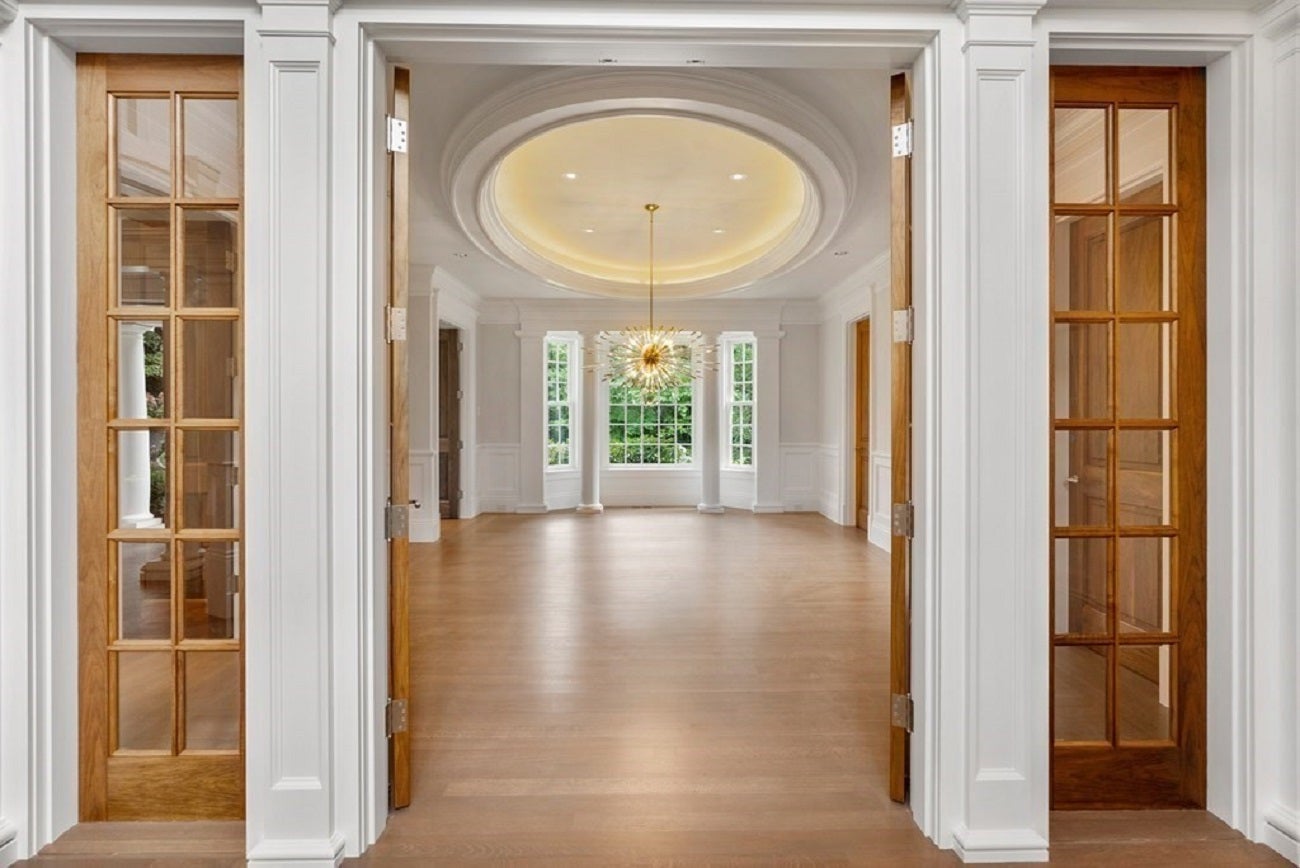 The house has woodwork, elegant ceilings and an elevator. The immaculate kitchen highlights two islands with polished leather and marble countertops, leading to the butler's pantry and dining room with bay windows and French doors.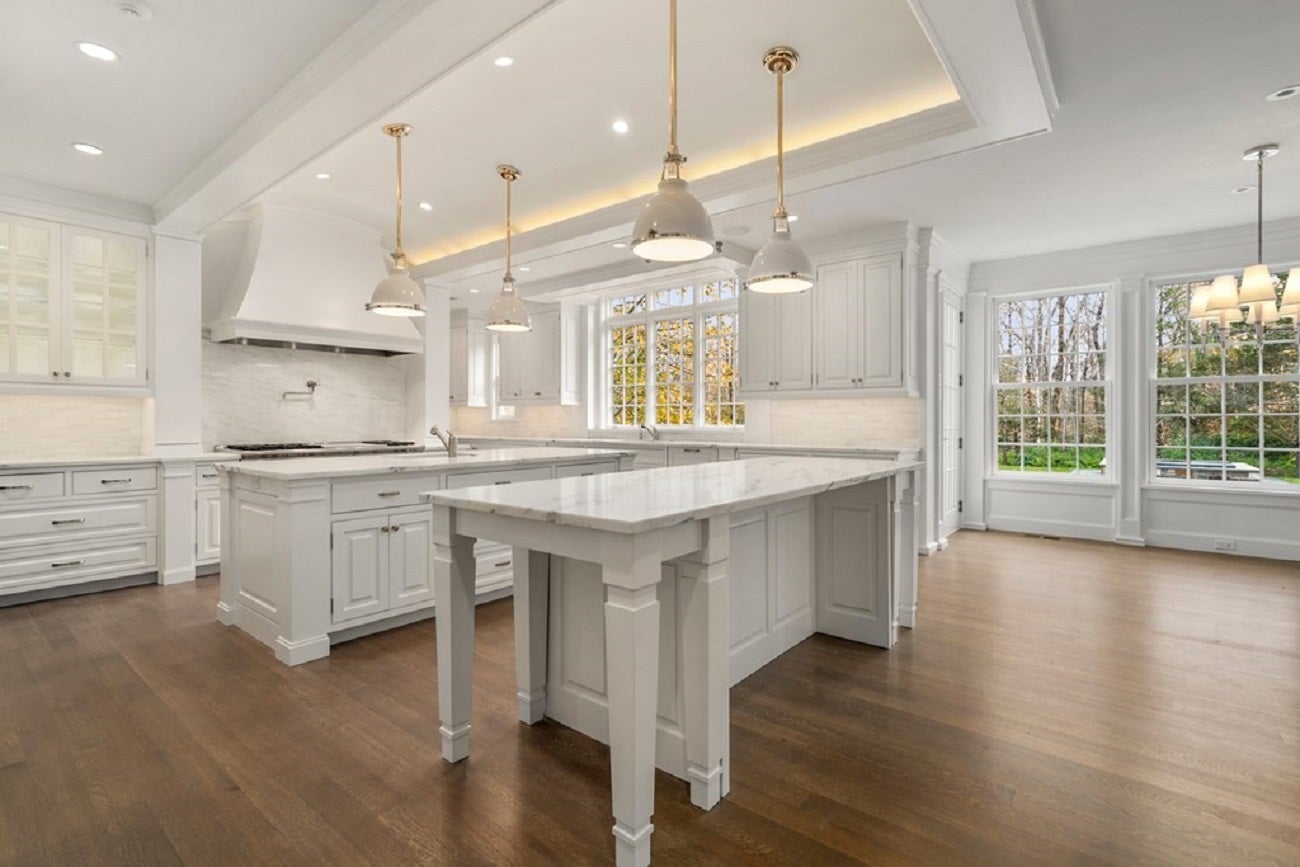 The other side of the kitchen leads to the impressive family room. Here, the white walls contrast nicely with the wooden cathedral ceiling with custom truss beams. A limestone fireplace (one of six in the house), built-ins, and six 24-glass windows round out the space. An attached 3-car garage, guest suite with walk-in closet, home office, library and living room complete the main level.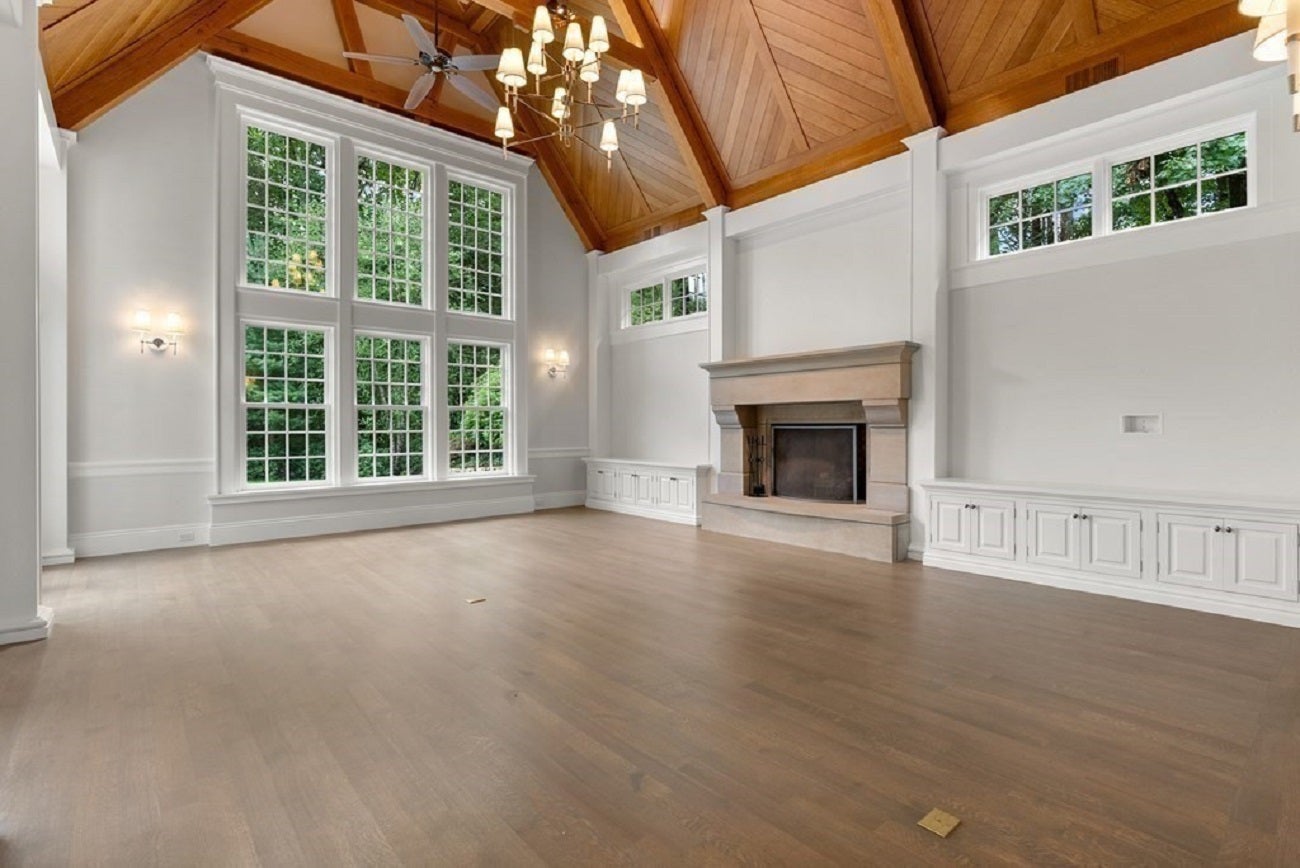 The remaining bedrooms are located on the second floor, including the primary suite. This owner's space includes a bedroom with a fireplace, a sitting room, a private balcony, a dressing room, two vanities, two flush toilets, and a bathroom with a separate tub under the bay window and across from the fireplace. I have.
The four additional bedrooms on this floor are all suites, with Calacatta and limestone bathrooms featuring radiant flooring.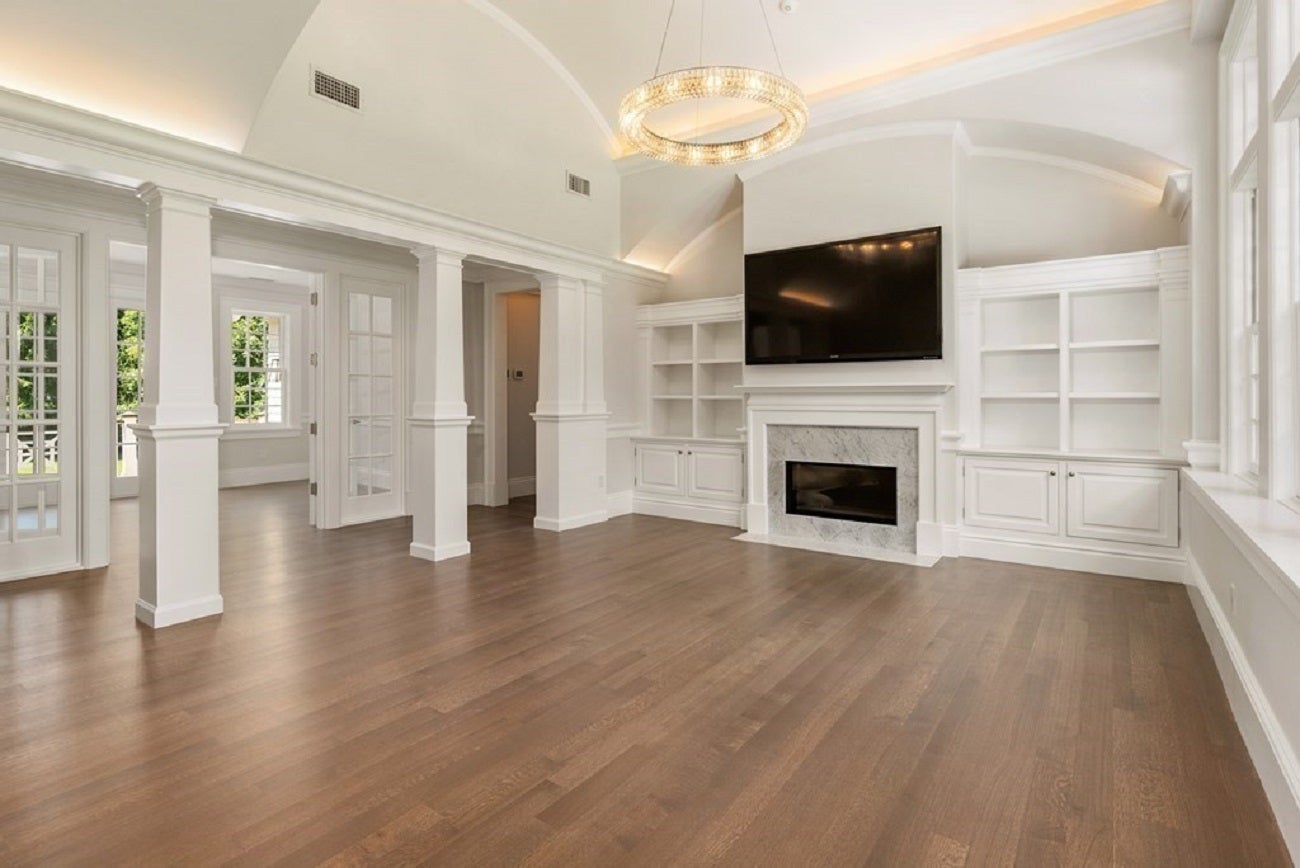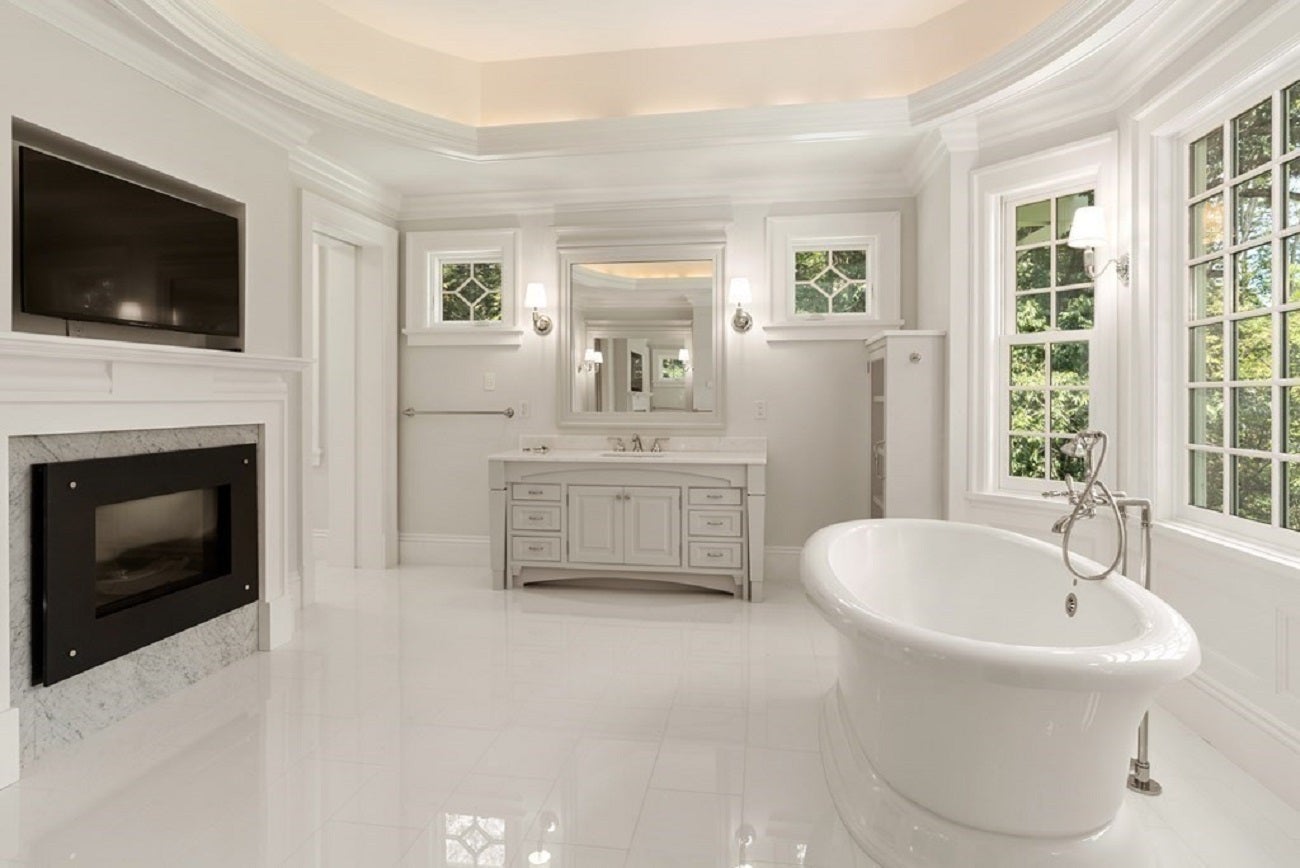 The lower level features a gym with mirrored walls and bar, sauna, home theater, wet bar and wine cellar. The home's lush grounds include an English garden, bluestone patio, fire pit, heated pool and spa.
newsletter address
Get the latest news on buying, selling, renting, home design and more.
const onetrustStorageConsent = JSON.parse(localStorage.getItem( 'consent_one_trust_bdc' ) ); /* Checking to see if the user has consented to the use of cookies. * If they have not, it is deleting the cookie. * This will comment for now, until further notice. */ //if ( onetrustStorageConsent.C0002 === false ) { // document.cookie="_fbp=;expires=Thu, 01 Jan 2010 00:00:00 UTC; path=/; domain=.boston.com"; //} /* Checking if the user has given consent for the cookie C0002. * If the user has given consent, the variable consent will be set to 'grant'. * If the user has not given consent,the variable consent will be set to 'revoke'. * Documentation https://developers.facebook.com/docs/meta-pixel/implementation/gdpr */ if ( ( onetrustStorageConsent !== null ) && (onetrustStorageConsent.C0002 !== true ) ) { consent="revoke"; }
!function(f,b,e,v,n,t,s){if(f.fbq)return;n=f.fbq=function() {n.callMethod? n.callMethod.apply(n,arguments):n.queue.push(arguments)} ;if(!f._fbq)f._fbq=n; n.push=n;n.loaded=!0;n.version='2.0';n.queue=[];t=b.createElement(e);t.async=!0; t.src=v;s=b.getElementsByTagName(e)[0];s.parentNode.insertBefore(t,s)}(window, document,'script','https://connect.facebook.net/en_US/fbevents.js'); fbq('consent', consent); fbq('init', '813236348753005'); fbq('track', "PageView");