About six years after receiving approval, the former estate office at 2201 Market Street (Sanchez) will be demolished and replaced with a six-story mixed-use building.
A fence was recently installed around the triangular property that was the former muscat real estate, indicating that demolition work is about to begin. Hoodline said project developer He reached out to Polaris Pacific about the timeline, but received no response.
Instead, a 65-foot high mixed-use building with 14 market-priced condos will be built. The building includes approximately 2,650 square feet of his first-floor retail store, underground parking for six vehicles, and 14 Class 1 bicycle parking spaces.
food line first reported in a project designed by Edmonds and Lee Architects Long-time Castro residents proposed by starbucks took over the corner location in 2012, but those plans eventually Rejected by SF Planning.

The two-story building at 2201 Market Street is scheduled for demolition. | | Photo: Stephen Bracco/Foodline
Sci-fi planning approved the project November 2016, Voluntary examination Submitted by Dubos Triangle Neighborhood Association (DTNA) has been withdrawn. DTNA and the project developers have agreed to a Memorandum of Understanding on four major issues.
The problem with DTNA is that proposed design Includes corner overhangs. In its discretionary review application, DTNA said, "The unenclosed corners of the ground floor visually block the space, invite tagging and transients, and may pose a security concern." said.
Polaris Pacific partner Chris Foley agreed to surround the area in question. Foley did not respond to Hoodline's request for comment.
DTNA's second issue concerns homes that are 12% below the market price the development mandates, meaning that 2 out of 14 homes will do well if built on the site.
DTNA required Polaris to provide the mandated two-unit affordable housing on site, or at least in the neighborhood. Gary Weiss, his DTNA Land Use Commissioner in 2016, said:
Plan spokesperson Gina Simi explained that the project was eligible for a 12% on-site affordable unit because there were only 14 total units in the development. , only applies to projects with 25 units or more," Simi wrote.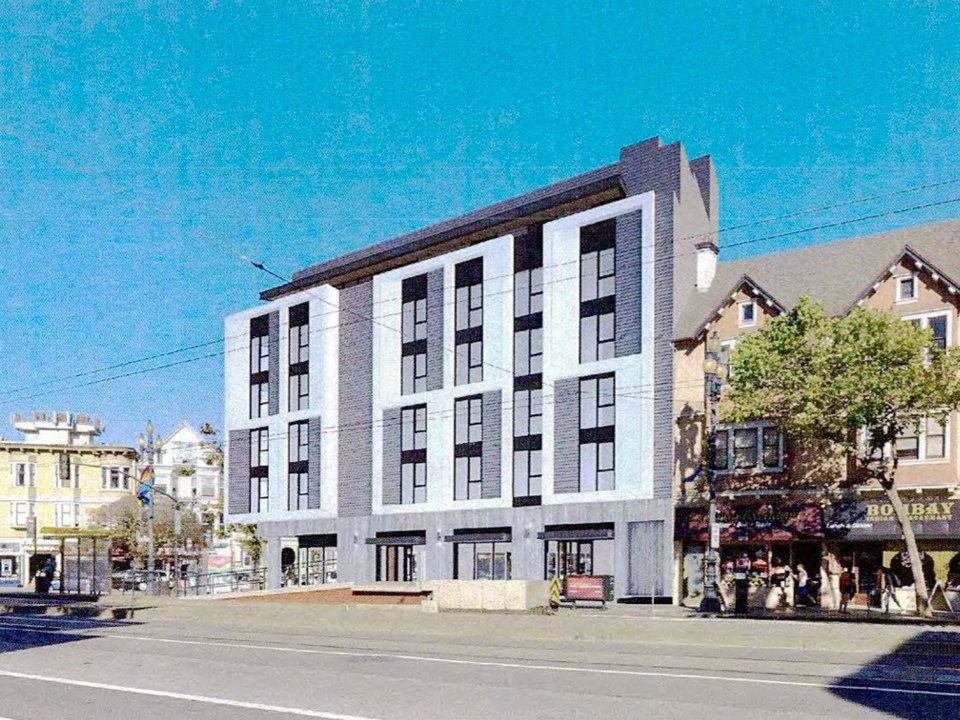 Image: Edmonds and Lee Architects, Inc.
Polaris will have to choose to build the unit on site, build it elsewhere in San Francisco, or pay the city's replacement fee.
SF Planning's Dan Sider told Footline that Polaris paid $741,358.01 for affordable housing. said Sider.
"To be 100% sure they are not doing a combination of fees and onsite/offsite, we need to track the physical permits and plans and the associated application packages." gut," added Sider.
Hoodline has reached out to the Building Inspectorate for comment.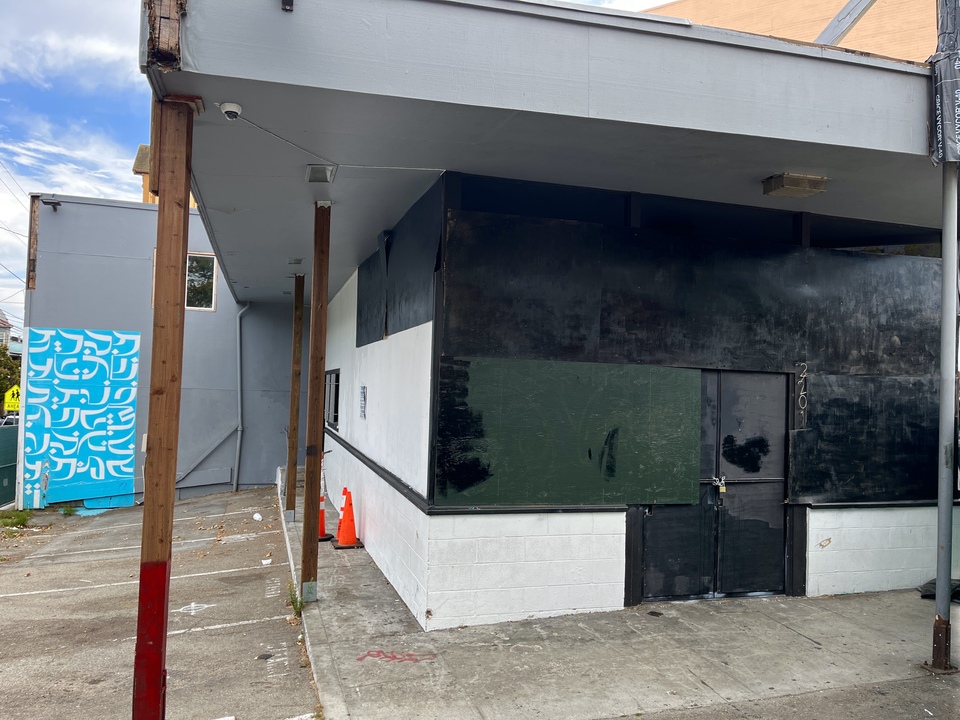 Photo: Stephen Bracco/Foodline
Polaris also agreed to divide the large ground floor commercial space into two smaller spaces to attract business. The developers also agreed to allow all tenants access to the roof, unlike previous renderings that only provided roof access to the building's penthouse.
According to public records, the housing development cost approximately $5.6 million to build. A demolition permit was approved in October 2014 and construction costs he estimated at $35,000.
Since it was issued, the demolition permit has been extended five times for a total fee of $1,386. The permit he will expire on March 27, 2023. The note states, "This is the final extension."
In 2019, the canopy that stretched over the parking lot of the dilapidated building was removed at an estimated cost of $6,000.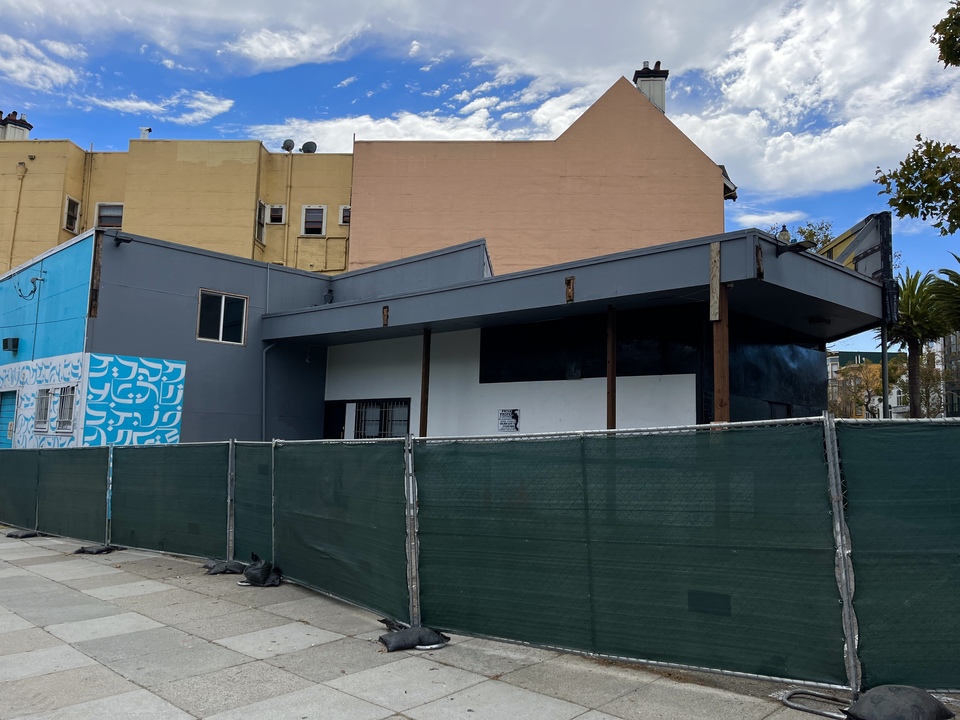 The parking lot canopy was removed in 2019. | | Photo: Stephen Bracco/Foodline
The project joins a handful of proposed or already completed residential construction along the Upper Market Corridor.
Across from 2200 Market Street, now an arcade bar and restaurant Detourwas a five-storey, 22-unit residential complex. built in 20122016, Introducing Dubos 181 Sanchez (Market).
moreover, 44 apartments It was located at 2238 Market Street in Prado Group Inc. completed earlier this year.
In the market and church area, a 30-unit complex at 2135 Market Street is proposed for the Old Old Bible Church. A 7-storey, 24-unit mixed-use building is proposed. Former Sparky's Diner Site at 240-250 Church Street.
2140 Market Street, Popular Dive Bar Lucky 13 Closed in 2020to make way for a proposed five-story, 28-unit apartment complex, but construction has not yet begun.
Earlier this year, a 7-story, 29-unit mixed-use condominium was built. Proposed at 2051 Market St.,Previously Eros Bath.
The former Home Restaurant at 2100 Market Street opened in 2019 after a controversial seven-story, 60-unit building.
Foodline readers may recall that Sondera San Francisco-based startup that specializes in renting furnished apartments, and building developer Brian Spiers. faced criticism For allocating all 52 residential units at the market value of the building to medium-term rental housing of one month or longer. Eight of the units are below market price (BMR) Apartments.