rental
Where are the prices falling?
The good news: Massachusetts average one-bedroom apartment rents didn't rise in September.
Bad news: $2,500, 18.5% higher than September 2021. According to the report, three cities (Cambridge, then Boston, then Brookline) have significantly higher averages. Apartment Advisor.com It was released earlier this month.
However, there may be good news on the horizon.Ann October 4th report from CoStar Group/Apartments.comsaid Boston-area rents fell 0.4% in the third quarter, reflecting national trends.
Jay Lybik, CoStar's National Director of Multifamily Analytics, said in a press release:
Rents fell in 75% of all major rental markets. "While the year-over-year rent growth data presents a very positive snapshot, pulling back the curtain reveals a market where rents are largely receding rapidly," Lybik said. . "All signs point to rental growth slowing even faster than originally projected by the end of the year."
Some communities in Greater Boston, such as Norwood (15.9%), Malden (10.4%) and Brookline (10.3%), saw significant month-over-month increases, according to ApartmentAdvisor.com. What is the most significant decrease? They are Newton (-13.1%), Chelsea (-11.5%), Natick (-9.7%) and Worcester (-9.7%).
But what about the markets in each of Boston's neighborhoods? The site breaks it down (note: numbers are from Friday, October 21):
studio
one bed room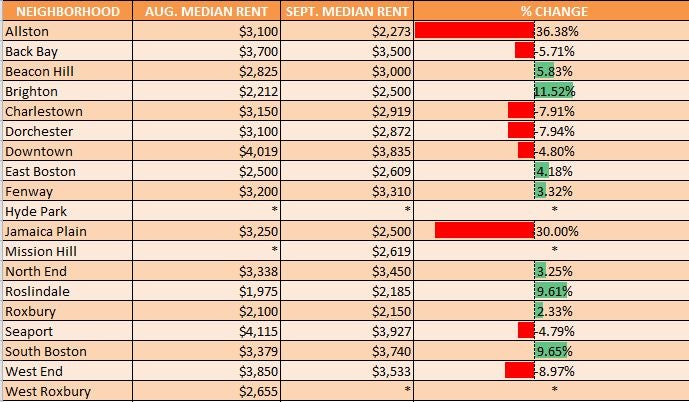 two bedrooms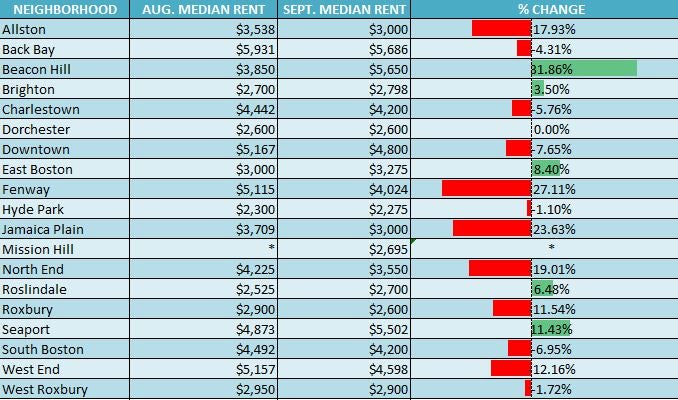 three bedrooms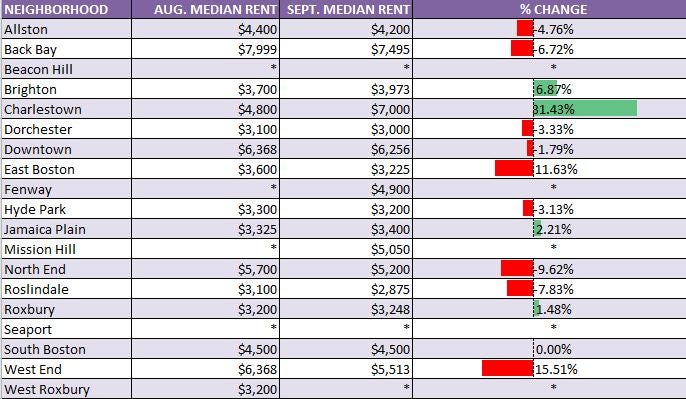 address
Weekly digests on buying, selling and designing along with expert advice and insider knowledge of your neighborhood.