The new home always looks like it should have been there, says Rose Matthews.
She loves the open floor plan, the new landscaping and the bar she and husband Jason are building on the lower level of a two-story structure at Hanson Lake No. 2 in Bellevue.
"That's all," she said. "It's my dream house."
There is so far no sign of the nightmare the couple endured after the 2019 floods wiped out all the work they had done for what they thought was their dream home. Or at least it was heading in that direction.
They had purchased a small ranch on the same property from Jason's parents in 2005. It wasn't perfect, but it was full of memories. He worked on projects one after another, including the renovation of the living space in 2013 and the outdoor landscaping completed in December 2018.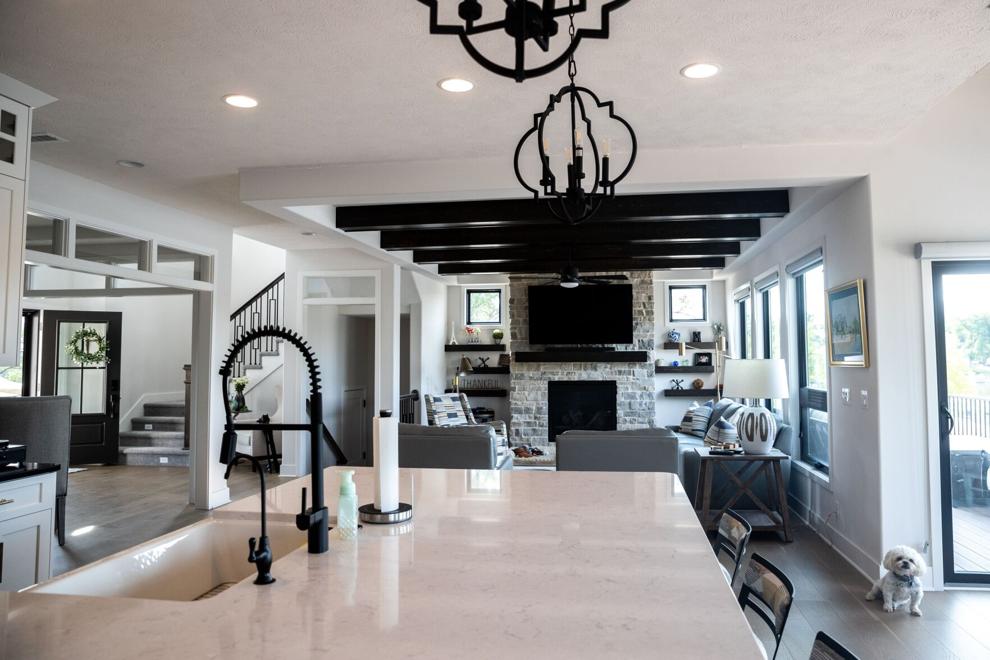 The outdoor work, complete with fire pit and creek, was done by All-American Landscape Design. It looked so good that she entered a landscape contest, Rose says.
"Then in March 2019 we had a major flood," Rose said. "In our house she had 5.5 feet of water."
When Rose visited a week later, she found the new double-glazed windows filled with water. Water was seeping through the walls as well. Refrigerator has landed on a new island. The fountain outside was still floating in floodwaters from the nearby Platte River.
Rose said she felt complete disbelief.
"When you realize what you're looking at and what you're facing, sadness comes over you," she said. "It was hard. It was really hard."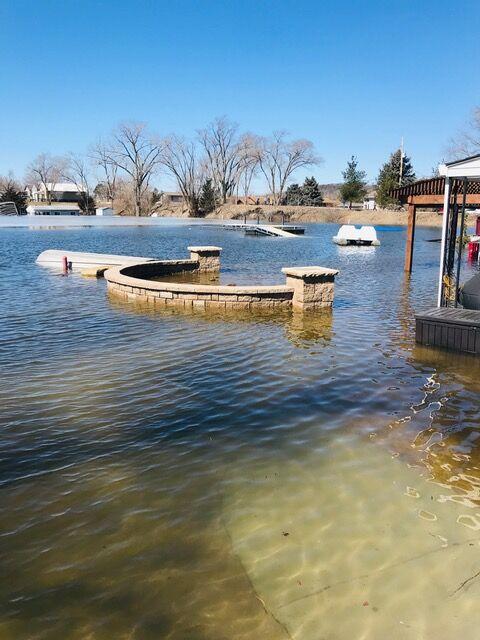 The couple was already going through some difficult times. Jason's dad passed away some time ago. Rose was recovering from her breast cancer when her best friend learned she had ovarian cancer.
They were hoping the good news would reach the house, but the Planning Department of Sarpy County decided otherwise.
"I didn't want a new house. I loved my house," said Rose. "I wanted to fix it. It had some great sentimental value."
Rose's friend Elizabeth Skinner found an apartment while they were wondering what to do. They were lake people and couldn't be happier anywhere else, Rose said.
Then one day, Jason told Rose that there was a Parade of Holmes going on and asked her if she wanted to go see it.
They looked at several builders and chose Birchwood Homes to build their new home. They customized it with a deck and large windows to overlook the lake and river.
All-American is back to do the landscaping again. Owners Jeff and Molly Henn held a small fundraiser to help cover some of the costs.
Rose says that version No. 2, which includes a fire pit, creek, and some pavement from the first plan, is even better than the first plan.
"They were all very sweet and kind people," she said.
They broke ground on their new home on December 31, 2019 and moved in on October 30, 2020. The coronavirus pandemic has made everything even more complicated.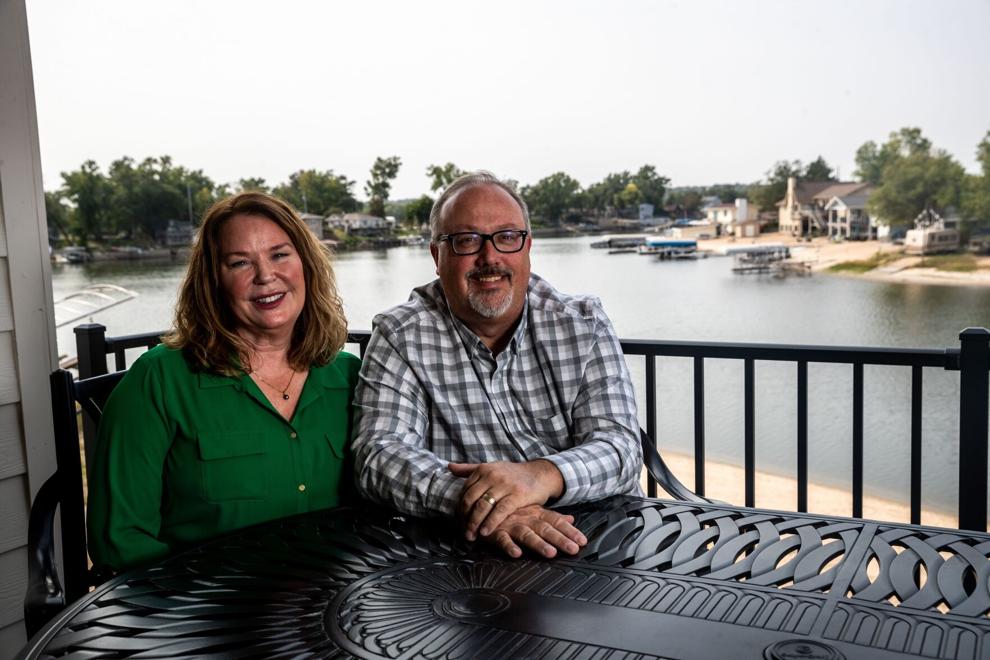 Rose says the thought of all the reconstruction costs makes her sick to her stomach.
"It was very costly," says Rose. "In the big picture, it felt like she paid for the house twice, actually she paid for it 2.5 times."
But now they are doing the project again. Rose jokes that she will need the bar and its contents in the years to come.
Part of a gorgeous walkout patio. They also love sitting on the deck and enjoying the scenery.
The pain of losing the original home has faded.
"I hate to say it, but the first one is now a distant memory," Rose said.