Join industry visionaries Pete Flint, Spencer Rascoff, Ryan Serhant and more at Inman Connect New York, Jan. 24-26. Punch your ticket to the future by joining the smartest people in real estate at this must-attend event. Register here.
Digital closing platform Snapdocs is now integrated into BeSmartee's digital mortgage platform and Byte Software's loan origination system, enabling more lenders to harness machine learning to automate the closing process.
Snapdocs client American Bancshares, which now mostly does hybrid closings where borrowers opt-in to eSign, is one of the first lenders to make the most of the new integration, the companies announced Wednesday.
American Bancshares General Counsel John Cosculluela III said in a statement that closing "can make or break our customers' experience, and we want to make it as seamless and simple as possible."
In addition to providing digital closing documents to borrowers and collecting eSignatures, Snapdocs coordinates the activities of all stakeholders.
"The integration between BeSmartee and Snapdocs enables our borrowers to complete all mortgage tasks within a single portal, and it's already proving to be a differentiator" for American Bancshares Mortgage, Cosculluela said.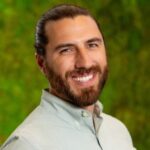 Snapdocs executive Todd Maki said in a statement that the company's quest to partner with providers like BeSmartee "is essential in enabling lenders nationwide to offer best-in-class closing experiences, streamline workflows, and increase efficiencies."
Earlier this month, Snapdocs –valued at more than $1.5 billion in a 2021 series D funding round — announced a "strategic integration" with Byte Software's loan origination system.
"Our clients love how much control they have in Byte to configure the system to their specific needs, and the Snapdocs team did a great job enhancing that capability for e-closings in Byte," Mark Todd, Byte's national sales manager, said in a statement.
Last fall, Snapdocs announced a partnership with Notarize, which helped pioneer remote online notarization, to integrate Notarize into the Snapdocs platform.
"Snapdocs has built an incredible platform that is helping the entire real estate ecosystem move closer to a future where most or all closings are fully digital, to the benefit of everyone involved in the transaction," Notarize CEO Pat Kinsel said at the time.
BeSmartee, launched in 2016 with a mission to help banks, credit unions and non-bank lenders lower costs and close loans faster, has also been busy with integrations.
In April, the digital mortgage platform announced a partnership and integration with MeasureOne, giving BeSmartee's lender clients access to MeasureOne's automated income and employment verification capabilities.
BeSmartee kicked off the year by announcing the integration of Freddie Mac's automated underwriting system, Loan Product Advisor, into BeSmartee's mortgage point-of-sale platform. Last year the company announced integrations with a number of other popular mortgage applications and services, including BlackKnight's Surefire and mortgage fee data provider LodeStar.
Get Inman's Extra Credit Newsletter delivered right to your inbox. A weekly roundup of all the biggest news in the world of mortgages and closings delivered every Wednesday. Click here to subscribe.